Life's a Banquet camphor laurel wooden boards are creatively handmade by us – Brett and Lisa, right here on the Sunshine Coast.
Our range of gorgeous handmade wooden cutting boards, wooden chopping boards, wooden cheese platters and wooden carvery platters are long lasting, made locally and sustainably produced.
We use locally sourced Camphor Laurel timber from Gympie to Brisbane and as it is a declared weed, we feel we are making a small environmental difference by encouraging land owners to cut them down and replant with local native plant species.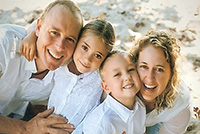 We have partnered with some terrific local pottery artists – Christine and Ian of 'Reid Pottery' to design and craft our unique antipasto dishes that come with our timber cheese platters Also we have sourced the trendiest stainless steel handles, antique look ring pulls, cheese knives and cheese tools to compliment our boards.
With a Life's A Banquet wooden platter on the table you will be the talking point at your next party and the one after that!
You can also find us at these markets and shops:
Fig Tree Pocket Farmers Markets – Lone Pine Sanctuary, Brisbane every Wednesday 2-7pm

Coolum Twilight Markets – Tickle Park, Coolum every Friday 4-8pm (November 27th 2015 to January 22nd 2016)

Kitchen Mojo – Shop6/47 Burnett Street, Buderim

Go Vegan Deli – 6 Thomas Street, Noosaville