Every man needs a Life's A Banquet carvery board in his BBQ area – with a cut out rail for all the roast meat juices to drip to and a stainless steel tray with lid to keep the sliced up meat warm and moist for his guests.
(Actually, we know the ladies are brilliant at the carvery, but this page is for Brett – and the Carvery is his domain!)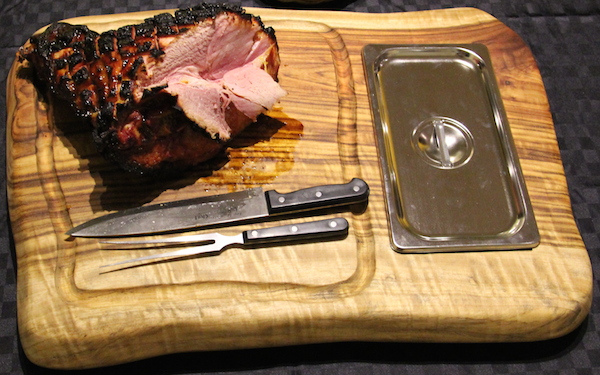 TO ORDER YOUR NEW BOARD


Either go to the Shop Online page to choose a board ready for delivery or scroll through the images to select a size and style you would like us to recreate, and using the pictures reference number, fill in the order form in the side bar. Don't forget to let us know if you want your board personalised with names or dates for that special gift.